Membership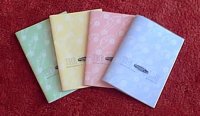 To join the Rochdale Owners Club, you will need to fill out a form. This form can then be printed and you can send it to the address given on the bottom of the form page. You do not need to own a Rochdale car to become a member.

The cost of membership is £20 per year for full membership and £5 per year for associate membership (associate members must live at the same address as a full member). There is no additional joining fee. Overseas members should pay by International Money Order.

For your membership fee you will receive:

A Club Magazine four times a year (full members only) (Spring, Summer, Autumn and Winter)
Access to the Club Spares Service
Technical advice and occasional local meetings
Assistance with reclaiming original registrations
The right to attend and vote at Club General Meetings

New members will receive a new members pack containing some of our ROC regalia

Please return the completed form and cheque (POUNDS STERLING only) made payable to 'Rochdale Owners Club', to the Secretary, whose address is given at the bottom of the form. The membership year is from 1st April to 31st March; by concession, anyone joining after 31st December receives membership from the time of joining until the following 31 March, i.e. 15 months.
So that the Club Registrars may compile as complete a list as possible, please give details of your Rochdale(s) on the form. The Registrars will be delighted to discuss the details with you and would also appreciate a photograph! If you have more than one Rochdale, or need more space, please continue on a separate sheet.
Please note that records are kept on a computer database and we need them to be as accurate as possible.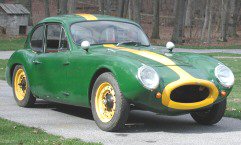 Membership form
Members wishing to renew there membership for 2021-2022 should printout and send the 2021 membership form, to the address shown on the form.
----------------------------
Copyright © Rochdale Owners Club
Last Update