Links

Footman James
Club members get a terrific deal from Footman James Insurance. visit their website.
----------

Complete Kit Car
The ever popular Kit Car magazineComplete Kit Car
----------

Sports Car Pioneers
Information on the Rochdale Motor Panels history and book can be found at Sportscar pioneers

----------

Links to the KTUD pages and others on the Net which cover British specialist cars. Maintained by Hungarian Pal Negyesi, KTUD is an abbrevation for Konyvtártudomány which means Librarian Studies! However, Pal's archive is dedicated to the automotive industry.

----------

Kit Car Links
Links to a online kit car website directory kitcarlinks.com
----------

1950's Specials
Links to a site dedicated to the early days of fibreglass car body construction 1950's Specials
----------
Buckler Cars
Link to a site dedicated to the Buckler marque
----------

Fairthorpe Sports Car Club
Link to a site dedicated to the FSCC
The Fairthorpe Sports Car Club was formed in 1960 by vice president's Barry Gibbs and John Allan to support owners and enthusiasts of Fairthorpe Cars. Over the years other makes have joined the Club, all small production manufacturers and mainly fibreglass bodied cars from the 1950's and 1960's, These include Turner, Tornado, Rochdale, Ashley, Falcon, Edwards Brothers (EB) and other Historic Specials.
----------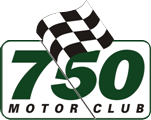 750 Motor Club
Link to a site dedicated to the 750 Motor Club
----------
http://www.rochdale-owners-club.co.uk/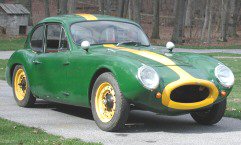 ----------
If you have a Rochdale car and are a member of the club, please send a small photograph and a brief description of the car to the webmaster at keith@scholar-racing96.com who will add it to this section of the site. We are interested in allcars, even if they are currently being restored or languishing in the back garden!
If you own a Rochdale car and are not a member of the club, please consider joining. An application form is available here and the benefits the club offers are detailed here. Even if you do not want to join the club we would be grateful if you would send details of the car to the Club Secretary.
Copyright © Rochdale Owners Club
Last Update